Request a Speaker
Do you have a group who would like to hear more about the wealth of nature in our area?
Project Director Eddee Daniel is available for public speaking on the topic.
Daniel is a photographer and writer, with a column called Urban Wilderness at Milwaukee Magazine. He has over 30 years of experience as a teacher as well as a public speaker. He has been featured on Wisconsin Public Radio and WUWM's Lake Effect. He has given numerous presentations to a wide variety of groups and organizations, including the American Association of University Women, Menomonee Valley Business Association, Milwaukee County Historical Society, Milwaukee Department of City Development, Oak Park Conservatory, River Alliance of Wisconsin, Sierra Club, Society for Photographic Education, and many churches, libraries and nature centers.
Daniel is on the board of Preserve Our Parks.
To inquire about booking a presentation, contact Eddee Daniel: eddeedaniel@awealthofnature.org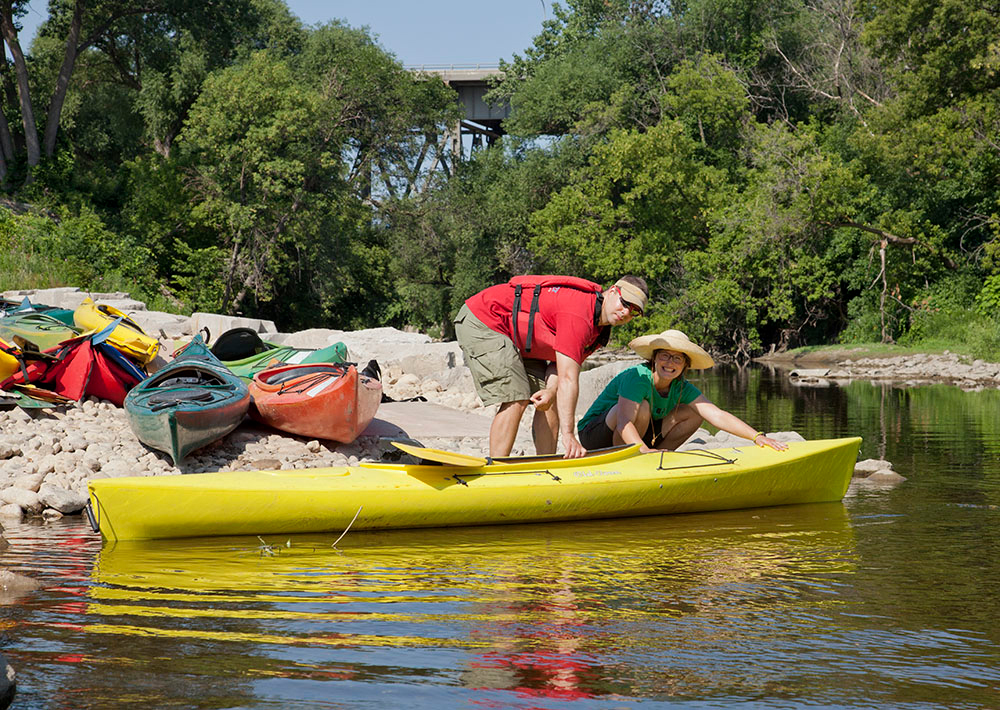 Urban Ecology Center staffers at Three Bridges Park